The mission of Harrison County Health Department's Cribs for Kids program is to prevent infant sleep-related deaths by educating parents and caregivers on the importance of practicing safe sleep for their babies and by providing portable cribs to families who, otherwise, cannot afford a safe place for their babies to sleep.
Harrison County Heath Department has been a participating agency since 2016. We distributed ten cribs per year in 2017 and 2018 and fifteen cribs in 2019!
Three years and 35 cribs later, plus safe sleep education classes being held for qualifying parents/caregivers, all result in Harrison County becoming a safer, healthier, community for families, parents, caregivers, and infants!
We're also a member of the Ohio Collaborative to Prevent Infant Mortality which holds meetings quarterly.
Providing a safe sleep environment is one of the most important steps to preventing SIDS, and sleep related asphyxia. The "Cribs for Kids" program provides education and a Pack-N-Play to those families in need of a safe sleep environment for their infant.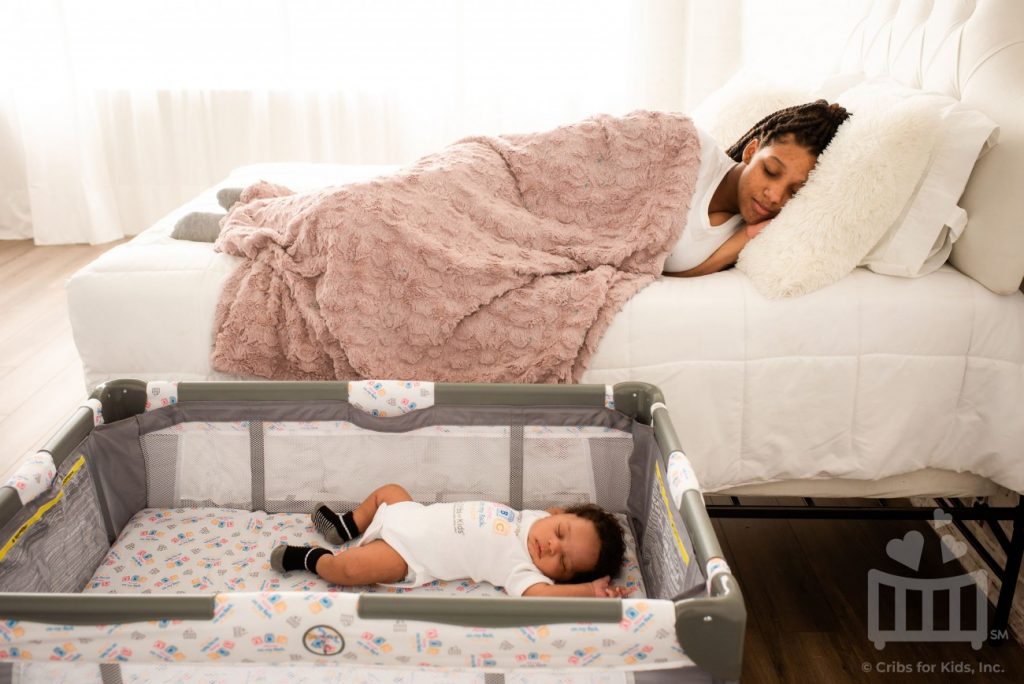 This is a safe sleep environment. The baby is sleeping on his back in a crib with nothing else in it except a fitted sheet. The crib is in the mother's room so she has easy access to her baby. These things as well as breastfeeding, avoiding tobacco, and receiving regular healthcare during and after pregnancy also reduce a baby's risk of sudden unexplained infant death, including Sudden Infant Death Syndrome (SIDS).
Call us to see how you qualify and to learn more about the ABCs of Safe Sleep. 740-942-2616
---